B2B Website Design
Make it easier for customers to find your website, and to find what they want on it. Make a good first impression so customers are more likely to spend budget with you. Add new products and update your B2B website easily. Look like a billion dollar brand. Get a website that does what you want and grows your revenue every day.

This is how your online presence could look 6 months from now.

You are thrilled to send people to your website because you're proud of how your company looks.
Most of your sales or leads are coming through the website, and they're increasing because that website communicates your value as good or better than your best sales rep on their best day.
Your website is constantly updated with information customers need because everybody in your company can update it and knows how (because it's crazy easy).
You're dressed for the job you want, so to speak. Your business looks ten times more trustworthy and valuable. You look gigantic. Successful. You hold your ground with the fortune 1000 companies that also sell into your space.
You have an influx of leads unline anything your business has seen (even since the days of your yellowpages ads).
You're less stressed. You have an asset that makes the business more valuable in a dozen ways. You have an asset that makes your job easier. And the business in general is running more smoothly than ever.

---
Own a website that increases your leads and sales
Let's try something! Open another tab and have a look at your website. Now imagine you're looking at it for the very first time. What impression does it make? Does it help or hurt your brand?
75% of visitors decide if your company is worth their time just by looking at your homepage.

38% of people will immediately leave your site, and go find another one, if the content doesn't speak to them, and if the design doesn't invoke confidence.

.05 seconds.
That's how long it takes someone to form an opinion about your website, and decide whether they're going to stay or leave. What does your website say about you in .05 seconds?
---
Choose a new partnership with no risks
Partnering on your B2B website design shouldn't feel risky.

Choose your partners carefully and you will get what you want from your website.

The first websites we built were coded using HTML and Dreamweaver in the 90s.
…and they looked way better than this:

We programmed apps for the palm 3 before anyone was worried about Y2K.

We embraced the revolution of a technology that disrupted our own business - we had 100 programmers coding websites. And instead of fighting against website builders that don't require developers (when they emerged) we embraced it because it IS a better way.

And we repurposed our job roles to shift away from web developers and focus on marketing.

As a result, we went from being Magento certified developers (a labor-intensive, programmer-centric platform) to an Odoo certified partner where marketers build the websites.

We save our developers for when there's a real need to integrate an API or something hyper-specific. We exhaust all logic to achieve a business goal without developers before turning to them.


Why?
Because making things less technical benefits everybody. It makes everything easier to change and adapt for a new strategy or opportunity.

We've built websites with half a million products.

B2B websites we've built for our clients are viewed by 3.2 million end users, purchasers, and influencers in the B2B space monthly

If you're a lab equipment manufacturer or distributor, the B2B websites you see and want to emulate were probably built by us.

Want to work with the most sought-after agency in the lab equipment space?

If you're reading this, it means we're currently opening up to a small handful of new web design projects.

Jump on this opportunity. It only happens once a year.

---
Uncover what you're doing wrong right now
There's no shame in admitting something might be going wrong with your website right now.

Most B2Bs build a website as a sort of necessity rather than a competitive sales tool.

But the awesome thing is you're out here trying to figure it out and fix it.
Since almost 70% of all B2B transactions start online today, you're putting your focus on the best thing you can do for your business right now.


Most B2B websites aren't as intuitive as B2C sites. It's not as easy as it should be for customers to find what they need.

It takes them 5 clicks when it should take 2.

That's called friction. And if your website wasn't designed by a marketer, I could almost guarantee every customer encounters way more friction than they should.
You're probably also not making the best first impression. Maybe it's the images customers see when they land on your website. They're the same stock images they see on all the websites they visit.

Not awesome

Also not awesome

Still not awesome

It takes a fraction of a second for a B2B customer to form an opinion about your website and decide if they want to stay or leave.

What does your website say about your company in a glance?

75% of visitors decide if your company is worth their time by looking only at your home page,

38% of people will leave your site immediately if the design looks more than a few years old.
Want to increase sales by 50%? Give your customers a personal experience.
Something as simple as special pricing when they log in to their account on your website can give you that sales boost.

But they need to know it's available, easy to get, easy to use. And it needs to work.

We don't mean to pile it on you right now. But you know what else you're doing wrong? Your website talks all about features. Nobody buys features. They buy benefits.

Feature: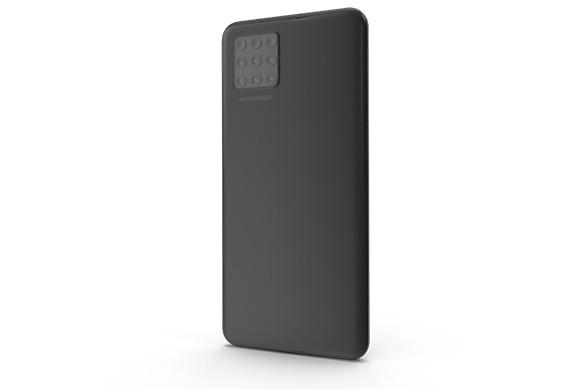 Your new phone has a 42 megapixel camera with 4 different lenses

Benefit: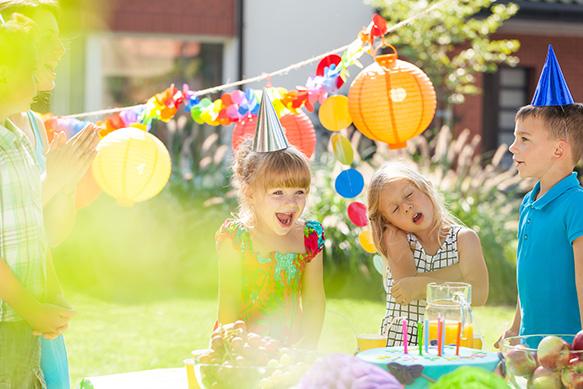 Take crystal clear pictures at your kid's birthday party and make memories that last forever.

You should have videos, compelling words, beautiful imagery. It doesn't matter what you sell. EVERYTHING can look beautiful.

That's a lot you could be doing wrong. But you're here trying to make it right. And this is the best place you could be right now.
Don't waste your time on low-value video calls
In most other agencies, you're handed off to an account manager as soon as you sign on.

Here's a hot tip we want to share about your previous account managers.
They're using this entry-level position to get their foot in the door.
It's a high turnover position.
They're only invested in your success insofar as it helps them look good, so they can move on to their preferred creative position in the agency.
Your account manager isn't directing any strategy around your website design. They're a cost you pay that doesn't provide any benefit to the effectiveness of your new website.

With Journey, you'll always work with the person directing your B2B website design strategy. You'll never get passed down the line. Journey was built for direct communication with the people that impact your business, not for an elementary school game of telephone.
Get a supercharged sales tool and watch your revenue soar
We don't take on a huge list of new website design projects to expand our business.

We take on a small number of projects because your website isn't a one-and-done kinda thing for us.

100% of the clients who choose to work with us on their new website send their results into orbit with marketing services that drive new leads or eCommerce sales.

Why buy a Ferrari if you're just going to leave it in the garage?

Our growth doesn't come from taking on tons of clients. We're careful about who we work with because our growth is intertwined with yours starting from the moment we say hello.

All your competitors with old websites are thinking about this exact thing right now.
And the day their new website launches is the day you start losing customers to them.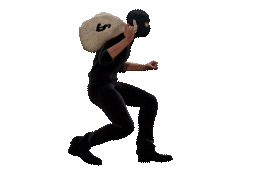 The sooner you decide to work with us on your new website, the sooner you start stealing those customers from them.
---
Make it easier for customers to find what they need

Your existing website isn't as intuitive as you want it to be. Products aren't organized the way you'd do it if you started from the beginning again. Things were cobbled together over time and they don't always appear in the most user-friendly places.

A new B2B website design makes you more sales because customers easily find what they're looking for. Would you rather your customers:


Land on your website.
Look for what they want.
Get frustrated that they can't find it in 20 seconds.
Go purchase from your competitor.


Land on your website.
Immediately find what they're looking for.
Complete the purchase in 20 seconds.
Tell their colleagues how easy it was.
It's a rhetorical question.
---
Grow however you want
So what are the pared-down benefits to you when you sign on for B2B website design with Journey right now?

You make it easier for customers to find your website.
You make it easier for customers to find what they want on your website, so they make larger purchases and they purchase more often.
If it's your business, you get more revenue.

If you're a marketing or sales manager or director, you're in line for a big raise.

The business makes a good impression on customers quickly, so they're more likely to spend budget repeatedly with you.
Add new products and update your website easily, so you can respond to the changing needs of your customers and be more responsive to shifts in the work they do.
Own a website that increases your leads and sales.
Build an asset that makes the business more valuable - because websites are valued at between 9X and 17X the monthly sales you make through the website and your new website makes a lot more sales.
---
Make your business more valuable
A good B2B website is a valuable asset. It's inherently tied to the overall value of your business. Whether your goal is to make more sales and collect more profits or to increase the value of your business so you can have a windfall exit by being acquired.

Websites are valued at between 24x and 36x the monthly sales you make through the website. And a new website makes more sales.
Websites made by web developers in 2017
Websites made by marketing visionaries in 2022

---
Get a B2B website that stands out
Unless you really understand:




3. What customers already see everywhere



4. What makes a business in this space stand out

…you're going to get an end product that looks like everything else.

Work with us because we follow a process that gets your design to look awesome and unique and intuitive.


A. We get into your customers' shoes and do a critique of your digital presence.


B. We deeply evaluate your competitors (what they're doing right and wrong too).


C. We look at tactics we've implemented in other B2B industrial websites to see what has worked with your specific type of audience (because we currently work with dozens of audiences just like yours, but not in your area).


D. We get our lead designer to build an element of your new site - the hero section of your website - to give you a taste of our capabilities, and we scope out features that we know with certainty will help you accomplish your goals.


E. Once we establish a scope of work, you get a detailed proposal on exactly what it will take to complete this.


F. We give you a flat rate project quote for the site. Lots of companies lowball an intentionally vague quote and make a lot of money on change requests from you. We don't do that. We show you exactly what you get, and what you see is what you pay.
Make your competitors scared
You're a lab equipment manufacturer or distributor and you want to grow.

You're a B2B manufacturer or distributor outside the lab space.

You're a manufacturer and you only sell through distribution channels.

You're a distributor and you want to increase sales of your house brand.

Whatever you do, you have an eye on your competitors. You know they have an eye on you.

Don't wait for them to start snatching your customers away. Get proactive. Put them on their heels. Make them scared.
Take a big step forward in your business or in your career
So who are you?

You're established, but you don't have the outcome that we outlined at the top of this page.

If you didn't see yourself in that scenario, where your website is a powerful sales tool that makes your life easier and the lives of your staff easier, this is for you.

You're a business owner that doesn't have time to hold someone's hand. You're busy. You want something done. This is resource nonintensive. You don't have an in-house graphic designer or marketing team. Or you have a single marketing manager who has a little graphic design experience and barely enough time to keep up with their duties already.
Maybe you're a brand new division of a company.
Maybe you're a startup.

We have a website building package that fits the budget for each of these types of business, but each of you needs different tactics, different design elements, different words.

We can show you the difference on a Zoom call, and you can book that chat in about a dozen places on this page, including…
---
Choose meetings that make you happy

In the past you probably had regular meetings with that account manager at your web development agency. They laid out numbers and wrote down changes and passed them along.

Instead of handing out marching orders, wouldn't it be great if every meeting impacted the growth of your business or career in tangible ways? If your B2B website design actually evolved based on things we learned together.

Choose to meet with peers. People who have gone to the same conferences, know the same people. Have experienced the same challenges in business as you.

Don't meet just to talk about the status of your design. Meet to share feedback and critical thought. To be honest.

Meet to make magic.

Your time is valuable (and so is ours) so there's always an agenda.

It's 45 minutes on video every two weeks you'll always look forward to. You'll be energized for the rest of the day.

We'll explore data to influence the course of the discussion and explore ideas on the fly.

And you don't need to bring anything.
---
Have open, honest conversations
If you want to work with order takers, this won't be the right fit.

We practice radical kind candor. We're on the hook for your results, and we'll be honest with you if we think an idea you have is going to negatively impact the effectiveness of your new website

92% of businesses who work with us on a new website build enlist us for more because we're honest and committed to the results.


This has been a core value at Journey over the last decade.

When you choose to work with experts in your industry, you get the benefit of diverse industry experience. We know what doesn't work because we already tried it. And we'll tell you that.

When you hire a new internal employee you don't get honesty. They want you to like them. They want to preserve their job by making you happy.

We aren't in this to make you happy (although it's a nice byproduct of the success you'll see).

We want to preserve our business by making yours flourish.
---
Get a ton of bang for your buck
What's the going rate in your location for a salesperson who will work 24 hours a day, 7 days a week, and knows exactly what to say to your prospects every time?

Can you also find someone to be a brand ambassador and deliver the message precisely the way you want it delivered when they strike up a conversation with a new prospect?

And can that person also feed you valuable insights about prospects so you can adjust your sales strategies to be even more successful?

Sounds invaluable and impossible.

But for far less than the cost of that impossible person, we'll build the online equivalent of that sales superhero. It will be the smartest investment you make this year.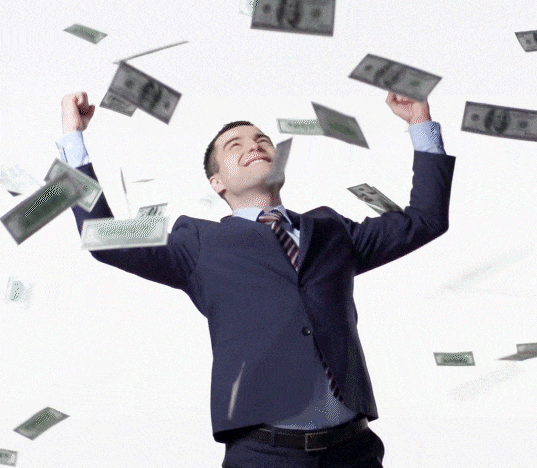 ​

Do great things this year, and every year after
Your new website and the strategy surrounding it impacts your business over the next decade or more.

It doesn't give you a one-time boost in sales.

This is an asset that develops consistent, manageable sales growth for the foreseeable future.

Until the design needs to change (and it will) and it redoubles its value to your business.

It builds your brand. It builds trust instantly with new prospects and gets repeat customers worth hundreds of thousands of dollars over their lifetime.

Everything you invest in your website comes back to your business many, many times over. It's why 92% of our customers choose to supercharge their new website by enlisting us to market it.
Gain the trust of prospects in a fraction of a second
Looks matter. And it only takes a fraction of a second for prospects to pass judgment on the type of business you are. A lot rests on the shoulders of your website and the B2B branding you use. How do you make sure your new B2B website design does the job?

Meet their expectations.
Your new website needs to radiate your ability to do what they need. Your website uses clear messaging and imagery to meet their expectations.

Look reputable.

Consistent branding, social proof, and added value (like assets created for B2B lead generation marketing) all hammer home the perception that you deliver on your promises.

Make logical connections.

They landed on your website because they saw something online, or talked to someone that got them interested. Your messaging is consistent so what they think lines up with what they see.

Show them how you make their job easier.

Trust comes from showing them you understand their pain and you want to help. When they see how easy it is to find what they need and contact you or purchase directly from your website, the trust is secured.

---
Get more revenue without doing more work
You want more leads and more sales so your business can grow. This is how you get them.

The investment in a new B2B website will bear fruit for your business for years.

It will become a valuable asset in itself.

It will make your day-to-day life at work easier. And it won't add any work to your plate.

Make the future brighter
(not that it isn't already)
Let's talk.
Tell us about the competitor that's driving you nuts. The one you're chasing and can't quite surpass.
Tell us about the frustrating experience with your last website build.
Tell us about all the things that make you crazy about your website today, and the things you know are creating friction for your customers and prospects.
Book a quick 20-minute chat on Zoom. Let us know what you do and where you do it (because we don't want to work with competitors) and start a conversation about how we can do for you what we've done for dozens of B2B manufacturers and distributors over the last decade.
Art doesn't scale. Space is limited (this is our first opening in 2022). Book your Zoom call today