B2B Cannabis Market Growth
Start your journey to the head of the cannabis industry. Find customers faster than your competitors. Light up your revenue.

Do you want to grow, be acquired, or dominate??
What comes to mind when you think about your industry (the cannabis industry)? Is the proverbial bong half empty, or half full?

Do you think about the explosive growth? The market beaming with opportunities and potential for your business? The chance to be innovative, and find a way to break through the noise? To set yourself apart as an industry leader?

Or do you get stuck thinking about everybody else trying to take a piece? With manufacturers and distributors in every corner of the industry jockeying for that lead position?

Both are true. And setting yourself apart to seize the opportunities requires partner a that knows the industry and sees gaps where your competitors are failing, or will fail.

A good partner can help you break into the market. The right partner? Will collaborate closely with you, and take your brand on a journey to unimaginable heights.

"The very idea for Transforming Cannabis started with Journey. When their team saw an untapped opportunity for us to establish ourselves as thought leaders in the emerging cannabis industry, they let us know about it. And then they made the idea a reality. They launched a brand new, cutting-edge website in just five weeks' time, including all brand design and content. Journey helped set Transforming Cannabis apart as a cannabis market leader."




Marivic Lastimosa,
Yamato Scientific America, Transforming Cannabis

---
Who are you, and why do you care about the cannabis industry?


You're an equipment manufacturer
You manufacturer lab equipment and supplies used in the cannabis industry, and you want to sell more.



You're an equipment distributor
You find the best equipment for the cannabis industry and others, and you help your customers find the right piece of equipment, regardless of who makes it.



You're an equipment service provider
Businesses in the cannabis industry grow quickly, and they don't often have the skills to service the instruments they need in house. It's a big opportunity for you.



You're in training and certification
Consultants in cannabis industry training and certification have a ripe audience out there ready to be harvested. You just have to find them.



You sell or manufacture cannabis testing standards
Independent labs and internal labs at biotechs purchase huge quantities of reagents and testing standards. You want to find and talk to them.




You're in cannabis facility planning and development
You help biotechs and other cannabis businesses scale up capacity and build out processes (think clean rooms, clean manufacturing spaces, or indoor growing spaces).

The difference between a good B2B marketing agency and the right one for your cannabis market growth.
Competitors are trying to speak to the cannabis market. They're repositioning rotovaps. Rebranding vacuum ovens. Cobbling together new web pages, sending occasional tone-deaf emails.

They have the right idea. The opportunities are there. The industry is growing, finding itself. But there's a problem.

Slapping your existing marketing approach on a cannabis-focused campaign won't work in this industry.
Why your journey into B2B cannabis market growth will succeed

You won't get a standard marketing plan when you sign on for a journey. You get something special that taps into your strengths and shows the cannabis market what you already know. Your journey will succeed because it:

Puts the right message in front of the right buyers at the right time
Builds confidence in your brand by showing potential customers how you solve their challenges
Narrows your focus and targets buyers with specific, intentional messaging and skips generic messaging that wastes their time (and yours)
Exposes your competitors weak points and creates doubt in their audience
Comes from experience - because we've already helped businesses like yours do it
"I can honestly say that there would be no 'Transforming Cannabis' without Journey. Their team worked tirelessly to plan and deliver a comprehensive, multi-faceted strategy to launch this new venture, and expand Yamato's reach to a new, promising market. From ideation to execution, Journey brought the Transforming Cannabis website, marketing strategy, and brand to life. Their dedication and wealth of knowledge go unmatched, and we look forward to celebrating the continued growth of Transforming Cannabis, with their support."





Marivic Lastimosa,
Yamato Scientific America, Transforming Cannabis

Get more done without doing more work
You can grow in the cannabis market without taking on a backlog of new work. You can make your brand stand out without working nights and weekends. Just say yes and we'll take it from here.

Our team of experts is an extension of your team of experts. You get content creators and digital marketers who understand the growing, evolving cannabis industry. You get strategists who know your company, your strengths, your audience, and your products. You get short-term, medium-term, and long-term success.


---
What do you get with your B2B cannabis market growth journey?
To make the biggest impact, you get a custom cannabis industry marketing journey that reflects your brand's goals in the market and includes elements like:

Permission assets
Valuable downloadable assets that appeal to potential customers and move them into your marketing funnel.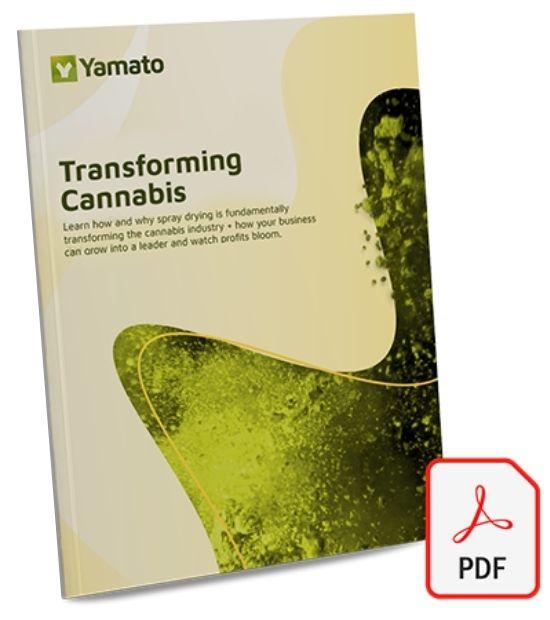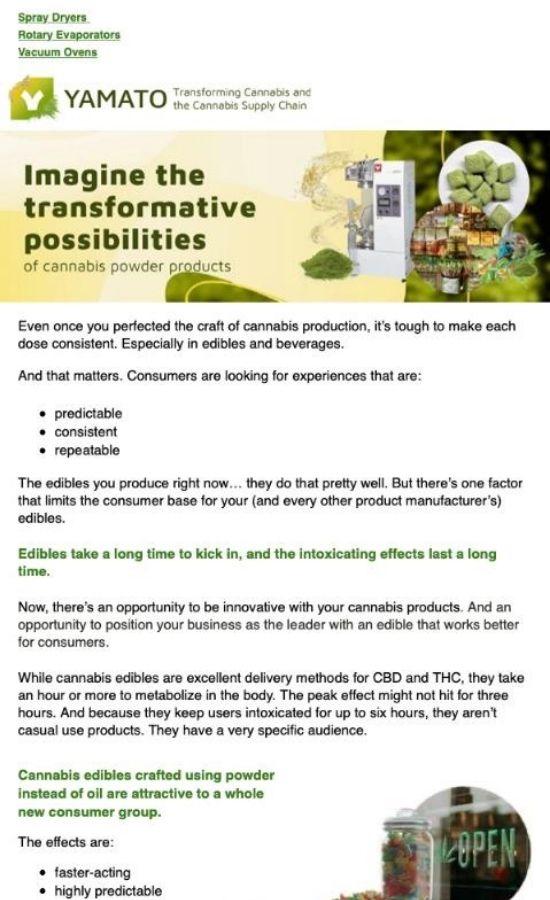 New product launches
Rebranding existing products for the cannabis market and building omnichannel marketing campaigns to capture qualified leads.

Co-op campaigns
Team up with another brand to broaden your reach and speak to a new, engaged, relevant audience that's ready to buy.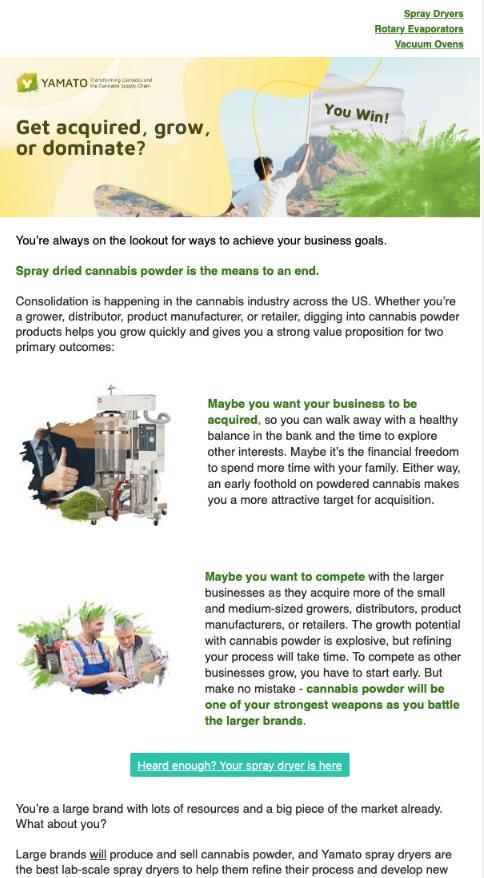 Thought leadership
This banner goes live on the homepage and links to the page where prospects can download the permission asset, if applicable. This is so every visitor to your site knows something valuable is available in just a few clicks. This banner stays on the site until the next product feature.

B2B marketing automation
Email campaigns that respond to customer engagement at critical times in the purchasing journey. A salesperson that works for you 24/7.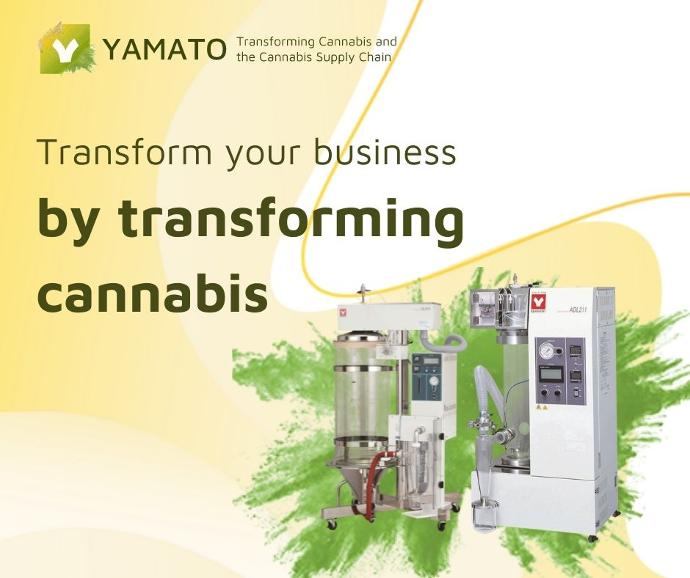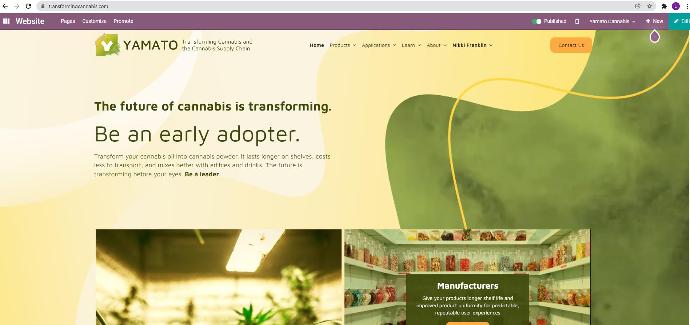 New websites
Sometimes you want to distance your established brand from your new cannabis venture. A microsite or full-blown e-commerce website can target the cannabis industry better than updates to your current website.

Leverage these opportunities and measure results every step of the way. Adapt when the time is right. Establish your business as a trailblazer without adding any more work to your plate. And you get the credit (and revenue).



---
What do our current cannabis industry partners think?
"There's no shortage of websites and online content about the future of cannabis product development or production technology. Of all the sites I've seen, none compare to the one Journey designed and built for us at TransformingCannabis.com. And it's user-friendly, so our entire team can seamlessly use and maintain it as well.

Marivic Lastimosa,

Yamato, Transforming Cannabis

Have a minute? Right now?
Book an intro meeting with our leadership team. Tell us about your vision. Tell us about your goals. We'll show you how to get there.