B2B Lead Generation Marketing
Put more money in your pocket every year. Take leads away from your competitors. Capture more prospects with high lifetime value. Make your sales team happier and more productive. Increase the value of your brand and sell more without adding more work to your plate. This is how your business grows on our Lead Generation Journey together.

Get your ideal outcome
When it's done right, B2B lead generation marketing for your business looks like this:
Your sales reps are busy. There are qualified leads landing in their inbox daily. They're picking them up through your onsite chat. They're answering constant phone calls from customers ready to buy. They show up to work with new appointments booked on the calendar.


You can hire and retain better sales people and nurture your existing sales team by leading them into roles with greater responsibilities.



If you're a business owner, all their career growth increases your revenue and grows your company. You're putting more into your pocket every year.


If you're a sales manager you're at the head of a happy, motivated, engaged, productive team. With every member feeling fulfilled and challenged and invested in the company's success.


If you're a marketing manager, you're the hero of the office and you suddenly have job security you never thought possible. Enjoy that annual bonus. Take your family on that vacation or invest in that nice shiny new NFT.


If you're an operational person and sales isn't your thing, the hardest part of sales is done for you. Finding qualified prospects. Now you just have to get on the phone and show them how great your business is.

---
Eliminate the risks that come from new partnerships
Partnering with a new B2B lead generation marketing agency shouldn't feel risky.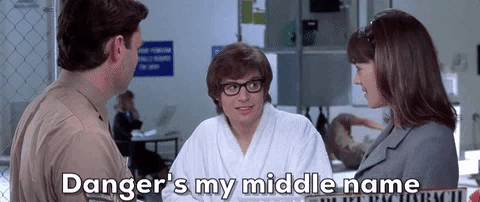 You don't have to take the kinds of risks an international man of mystery takes.

Choose your partners carefully and you'll get more sales leads.

Your marketing agency should know your niche as well as you. Over the last decade, our team sat on the editorial boards of more than two dozen B2B trade publications. We spoke at B2B trade shows from Munich to Massachusetts. Maybe you saw us there.

Right now, if you're in the lab industry, the best marketing you see from the businesses you want to emulate probably comes from Journey. We are the largest, most sought after agency in the lab equipment space.
Your risk is low because you are your own proof. You see the lead generation marketing we do and you act. Your audience will do the same.

As of February 04, 2023, we're currently accepting a small handful of new clients.

---
Figure out what you're doing wrong.
There's no shame admitting something might be going wrong with your B2B lead generation marketing strategy right now.

Maybe it's not even something you're doing wrong, but something you aren't doing enough of, or something you don't have the capacity to do.

Maybe your sales team is struggling to find new sales leads. Relying too heavily on existing relationships. Waiting for those baseline orders. They're comfortable.

But that comfort is the status quo. Going through the motions. It isn't going to dramatically move the needle for the business. And isn't growth what you want?

Maybe you're still putting budget and energy into trade shows.

But what tangible business benefit really comes from that long term?

Attendance is down.

Exhibitors will never show up again with the force they did.

Tradeshows put too many eggs in one basket.


Maybe your messaging is wrong.

Your messaging should establish your brand as the expert. The solution.

Leads want to come to you because you make their lives easier.

Right now you're talking about how great you are. You should be talking about how easy it can be for them.

But you don't have to spend more money.
Just reallocate those trade show funds to something that generates results all day every day.

"Working with Journey on lead generation has been the best decision we made this year. In a very short time, our leads are 10X what they used to be. TEN. That translates into a nice increase in immediate revenue and, we expect, steady long-term growth from these new customers."




Kristen DeRosier,
Marketing Manager, Daigger Scientific.

Don't spend another minute on a call with a junior account manager
In most other agencies, you're handed off to an account manager as soon as you sign on.

Want some insider tips about account management in marketing agencies?
They're only invested in your success insofar as it helps them look good, so they can move on to their preferred creative position in the agency.
It's an entry-level position young workers use to get their foot in the door.
It's a high turnover position.

Your account manager isn't doing the work. Not developing or directing the strategy. They're an expense you pay so their boss doesn't have to spend time on a call with you.

With Journey, you'll always work with the person directing your strategy. You'll never get passed down the line. Journey was built for direct communication with the people that impact your business, not for an elementary school game of telephone.

---
Stay away from new responsibilities.
You already have enough.

You have two choices.

Hire 1 new internal employee and assume complete responsibility for their financial wellbeing.

Partner with 40 new staff you don't have to manage

You could commit to a new employee in-house.

Then you could train them.

Help them become part of the social structure of the business.

You could give them regular evaluations and time off.

You could struggle weighing the hit to morale if they ever have to be let go against the hit to your revenue if they stay and continue performing poorly.
Or you could choose to work with established experts in your industry, who:
Don't need training.


Can open your eyes to parts of your business you forgot about.


Can show you pieces of your value you've been missing


Will show you how you haven't been sharing your message clearly with prospects.


Choose to work with a boutique. Get something personal you don't get with other large agencies. Work with craftspeople. Artisans who only work on successful projects and only grow with you.

---
Take opportunities away from your competitors

Journey doesn't work with direct competitors, so there's only so much space for businesses like yours. The longer you wait to contact us, the more likely one of your competitors will take your place. The more likely they'll take your sales leads for themselves.

They might already have your space. But you won't know until you reach out.

Here's what we know right now:

83% of your prospects make the decision to work with you or not before you talk to them.


Only 1 in 13 websites actually gets contact information from a prospect.


More than 98% of users who look at your website right now never give you their information.

You don't know much about the people landing on your website right now because you aren't giving them a reason to speak up and say hello.

Your website is the landing page between google and your thank you page. That's where anonymous users become leads. But you have to get them to speak up before your competitors do.


Feel the euphoria as your business is carried away in an avalanche of sales leads

You don't just "get leads" from this B2B lead generation marketing strategy.

You generate more sales opportunities.

You increase your brand's reach and reputation.

You increase your revenue quarter over quarter.

You get leads from the prospects you actually want to work with.

You take leads away from your competitors.

You make your sales team happier and more productive.

You know you're doing everything right.

You capture more leads without doing any more work.

---
Lean on an expert in your niche
Attracting B2B customers requires different thinking than attracting B2C customers.

Most agencies start out in the B2C space and think they can supplement their regular B2C customers with some easy B2B clients.
They can't. And if you ever worked with them, you understand why.

Your B2B lead generation strategy gets quality leads to reveal themselves to you, sets their expectations, and prepares them for your team to close the deal easily by filtering out leads B2C agencies don't understand.

Journey has worked in the B2B space since the beginning. You get leads that are genuinely valuable to you. You don't waste money on consumer-centric messaging because there's a small overlap in business and consumer applications on items you sell.


---
Be the business your competitors want to emulate
You're a lab equipment manufacturer or distributor and you want to grow.

You're a B2B manufacturer or distributor outside the lab space.

You're a manufacturer and you only sell through distribution channels.

You're a distributor and you want more leads so you can increase sales of your house brand.

Whatever you do, you have an eye on your competitors. You know they have an eye on you.

Don't wait to react to what they do. Take the lead so you're the act they have to follow. Make them nervous.


It's always easy to distinguish a follower. So make sure you're the originator - the leader.
Grow your revenue. Grow your career.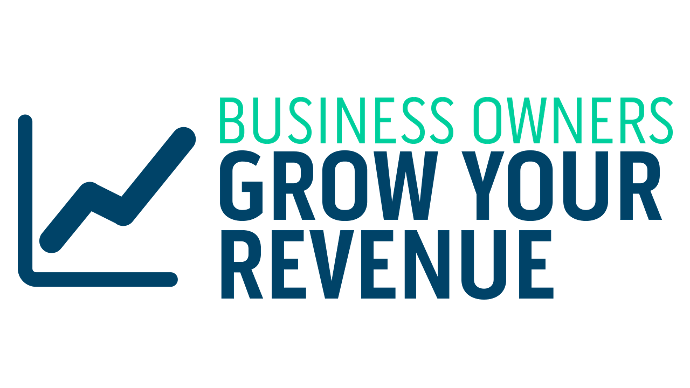 You're a business owner. You don't have a marketing team. Or you have a single marketing manager who can't possibly do everything that's needed to grow your brand's reputation and generate more leads.

So you want an easy way to grow your revenue.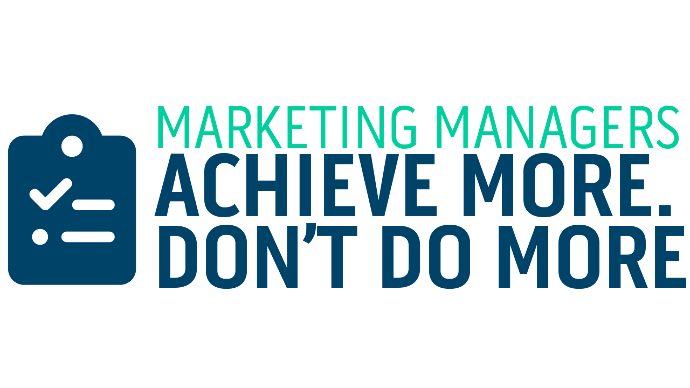 You're that marketing manager and you're stretched to the limit by everyone asking why it's taking so long to launch the new product or get this month's promotion live.

So you want an easy way to reduce your workload and get more done.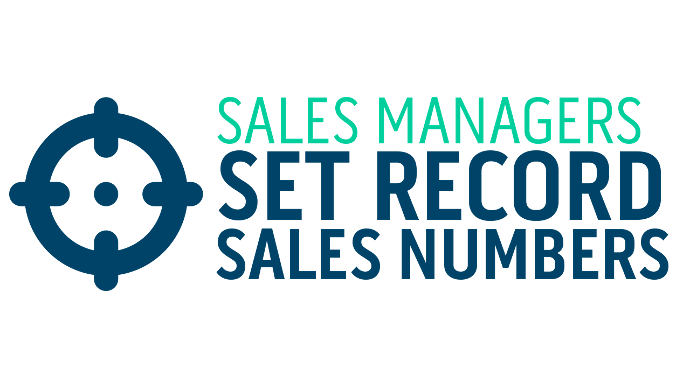 You're a sales manager and your team's performance is flat.You're worried about job security for yourself and your team. You're worried about missing your bonus.

So you want an easy way to get your sales numbers back up.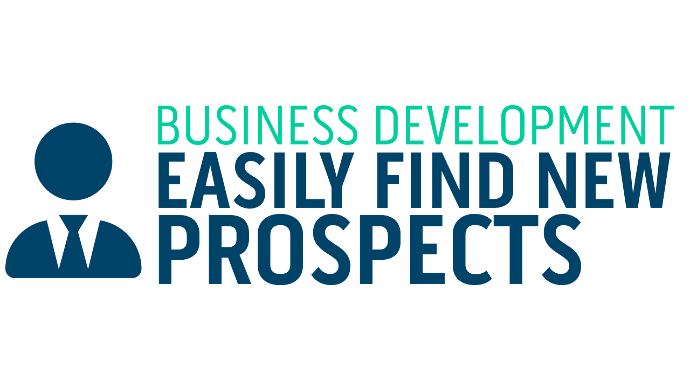 You're a business development executive and you're looking for gaps in your outreach. You know there are opportunities, but you don't quite know how to hone in on them.

You want an easy way to identify new high value prospects.
But just because you're in a role doesn't mean we think we know you.

You're unique and we invest in the relationship to get to know you as well as the business.


---
Choose meetings that fuel your day
In the past you probably had regular meetings with that account manager at your old agency. They laid out numbers and wrote down changes and passed them along.
Instead of handing out marching orders, wouldn't it be great if every meeting impacted the growth of your business or career in tangible ways?

Choose to meet with peers. People who have gone to the same conferences, know the same people. Have experienced the same challenges in business as you.

Don't meet just to talk about the status of your strategy. Meet to uncover new opportunities or directions. Meet to learn more about what we do and to show us what you do.

Meet to make magic.

Your time is valuable (and so is ours) so there's always an agenda.

It's 45 minutes on video every two weeks you'll always look forward to. You'll be energized for the rest of the day.

We'll explore data to influence the course of the discussion and explore ideas on the fly.

And you don't need to bring anything.